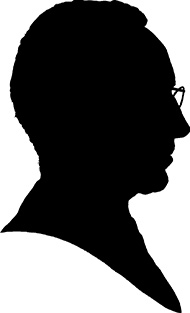 In this week's insult to his readers' intelligence, Randy Cohen, the designated "Ethicist" at the New York Times, responds to two reader inquiries: May I refuse to hire someone because I don't like his politics? (Answer: "No you may not".) And: May I, as a doctor, refuse to treat someone because I don't like his occupation? (Answer, in essence: "Yes you may".)
More striking even than Cohen's characteristic "ethics by pronouncement", refusing to acknowledge, let alone address, the underlying issues, is that he doesn't even seem to notice that these questions have something in common. He treats them as two separate reader inquiries, from two separate and non-overlapping universes. Thus it's okay for the doctor to turn away a patient because "You cannot be forced to practice medicine" and because the patient can always find another doctor. One might wonder, then, in the case of the employer, why it's not true/relevant/dispositive that "You cannot be forced to provide employment" and/or that the candidate can always find another job.
That's not to say that the situations are identical. In the cases before Judge Cohen, the employer has partners who don't share his politics; maybe there's a relevant obligation to those partners. That thought, however, seems not to have popped into Cohen's head during the five minutes he devoted to thinking about this column.
As I said the last time I blogged about this bozo, it's not his conclusions I'm objecting to. It's his apparent belief that "No you may not" is a substitute for logical analysis based on clearly stated principles that are at least stable enough to be maintained for the length of a newspaper column.
It is possible to do this stuff right. I claim to have done so in, for example, Chapter 18 of The Big Questions. More to the point, Tim Harford does it on a regular basis in his "Dear Economist" column, as my reader Jon Shea noted in comments here on this blog last week:
Contrast Cohen's "The Ethicist" with Tom Harford's "Dear Economist" in the Financial Times. Harford frequently sources both classic and new research papers. He also uses named economic theories to help explain his answer. As a result "Dear Economist" doesn't feel like just an Anne Landers style advice column. When I read Harford I don't feel like I'm getting a stranger's opinion, but instead I feel like a trained economist is applying his skills and knowledge in a way I might not think to.
Hear, hear.