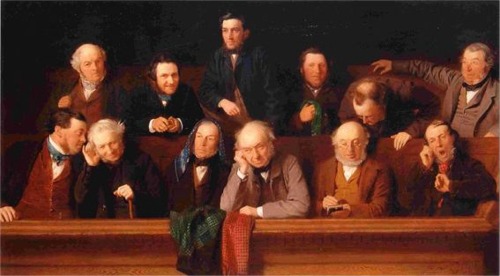 Whenever I ask about the reasoning underlying some legal principle or another, my friend the law professor is always quick to remind me that "there is no such thing as legal reasoning". So it is with William Blackstone's famous doctrine that it's better for ten guilty men to escape than for one innocent to suffer. Why ten? Because that's the first number that happened to enter Blackstone's head; that's why.
Writing 200 years after Blackstone, Emory Law School professor Alexander Volokh surveyed the history of alternatives to "ten" in a charming essay called n Guilty Men. The bottom line is that a great many alternatives have been offered, almost never with anything approaching a justification.
Surely the right value of n must depend on the effectiveness of punishment as a deterrent, and surely this will vary depending on the crime and the punishment. So to focus the discussion, let's talk about the crime of murder and the punishment of execution. Here the deterrence value has been estimated hundreds of times and most of the estimates are remarkably large. (Caveat: Studies that measure the effect of passing a capital punishment law tend to find no deterrent value at all; studies that measure the effect of actually executing people tend to find a quite considerable effect.) With some notable exceptions, most studies have found that a single execution prevents something on the order of ten murders. If we accept this number, then Blackstone's wisdom is exactly reversed: It's better (or at least not worse) for ten innocent men to be executed than for one guilty man to go free. Either way, ten innocent lives are lost.
Except for one thing. This argument might work if the ten innocent men are chosen randomly (by being in the wrong place at the wrong time, or via a passing resemblance to a dimly glimpsed perpetrator). But I guarantee you that if we were to modify our justice system to make convictions this easy, unscrupulous police and prosecutors would make a hobby of conjuring up charges against people they happened to dislike. That's really not how we want them spending their time.
Yesterday I wrote about Peter Leeson's paper on the medieval practice of Trial by Ordeal, and why the system might have actually worked pretty well in a world where priests rig the results. The problem, as pointed out by Sierra Black in comments, is that you've got to trust the priests to want to do the right thing. I don't trust the priests, and by the same token I don't trust the prosecutors, so I'm not prepared to endorse anything close to the reverse-Blackstone one-to-ten ratio. But I doubt that Blackstone's ten-to-one is anywhere near right either.