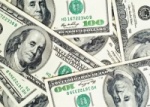 When I spoke at George Mason University last week, grad student Eli Dourado brought me up short with a question I wasn't prepared for. He was riffing off the following passage from The Big Questions:
Is it okay to steal? Certainly not, and I've already told you why: The time and effort you spend stealing things is time and effort you could spend producing things instead. Theft leaves the world poorer than it could have been.

Is it okay to counterfeit? Certainly not, because counterfeiting is stealing. The time and effort you spend producing a phony dollar bill entitles you to a Hostess cupcake or a bus ride or a Blockbuster video rental without adding anything to the world's stock of food, transportation, or entertainment. The cupcake you eat is made of flour and sugar that someone else could have eaten.
With that as background, Eli asked me this:
Is it okay for me to counterfeit if the central bank is not being sufficiently expansionary?
I stalled for a minute by asking if Eli was going to keep the seignorage (that's economics talk for asking whether he was going to use his counterfeit money to buy stuff for himself instead of others). Eli rightly pointed out that this was a purely distributional question and hence irrelevant to the economic efficiency standard I'd been touting. (He later blogged his further thoughts on the matter.)
So the question then becomes: When is it okay to break the law in furtherance of improved public policy, while possibly pocketing a little profit along the way? When is it not just okay, but admirable?
Often, I'd say. Surely it is admirable to offer harbor, aid and comfort to Jews in Hitler's Germany, escaped slaves in Roger Taney's Maryland or "undocumented aliens" in Barack Obama's America. These are easy calls. Why, then, do I instinctively balk at counterfeiting?
Partly, I think, because Eli didn't tell me what he means by an "insufficiently expansionary" monetary policy. I understand what's wrong with putting people in concentration camps, or enslaving them, or preventing them from crossing borders in pursuit of a better life. But I'm not sure I understand what's wrong with a 3% monetary growth rate. The answer must depend on all sorts of auxiliary assumptions about the stickiness of prices, wages, and so forth, and I suspect the welfare consequences of counterfeiting might depend on those assumptions. And I can't imagine ever being confident that I had those assumptions right.
That might explain my gut reaction, but of course it doesn't answer the question, which I think I will continue to mull over. Meanwhile, there's an interesting asymmetry here. Suppose you think it's morally imperative to correct the Fed's monetary policy by counterfeiting when monetary policy is too tight and (symmetrically) burning currency when monetary policy is too loose. Then you'll get richer doing the right thing in tight-money times but you'll get poorer doing the right thing in loose-money times. If you trade off personal gain against moral imperatives, you might consistently correct the Fed in one direction only. Is that better or worse than never correcting them at all?