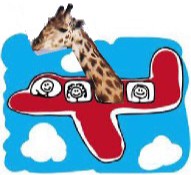 What is the largest (non-human) animal that's ever found its way onto an airplane?
Someday Google (or its successor) will be able to answer that question. It will understand what you're asking, it will perform relevant searches for old newspaper items, it will sift through the results, it will know (or know how to find out) whether a vole is larger than a ferret, and it will give you an answer. We'll call it the semantic web.
When the Chronicle of Higher Education asked me for a few hundred words on the defining idea of the next decade, this was the first thing that came to mind. Another was the partial conquest of cognitive bias through better understanding of the systematic ways our brains let us down, together with software designed to compensate for our own mental shortcomings.