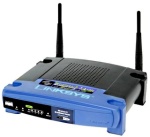 One of my weaker columns when I wrote for Slate was a highly unsatisfactory stab at why some hotels charge for wireless and others don't. Today my wife, who had never seen that column, asked me the same question, and I think my off-the-cuff answer was probably better than anything I said in Slate.
So here's my new stab at this:
Motel 6, and others of its ilk, tend not to charge for wireless. This is because Motel 6, and others of its ilk, have very little monopoly power, so they can't jack the cost of wireless up much above the marginal cost of providing it, which is effectively zero. If Motel 6 charged $10 for wireless, the Red Roof Inn next door would charge $9, and so on until the price falls to zero.
The lack of monopoly power is first because, at the low end of the luxury spectrum, there's little brand loyalty among customers. Also, these motels tend to be located in strips that house many interchangeable establishments.
The high end hotels, however, can have substantial monopoly power, both because of brand loyalty and because of preferred locations. When I visited the Atlanta Federal Reserve, I wanted to be at the Loew's just down the street.
Now monopoly power alone cannot explain a high price for wireless. If all your customers use the wireless, there's no point in charging for it separately; you might as well fold it into the room price. In fact, it's better to fold it into the room price because otherwise some people who are staying for four or five days might choose to pay for only three days of wireless. You can extract more when you can make everyone pay up front.
A more interesting story is that Loew's has substantial monopoly power but only among one class of travelers — the business travelers who either a) belong to the frequent-traveler program and are looking to accumulate points or b) want to be located right next to the office they'll be doing business with. Vacationers, by contrast, are more likely to shop around for a bargain. The goal, then, is to charge the business travelers more than the vacationers. One way to do this is to charge a high price for a service that business travelers are more likely to use. I.e., the wireless.
I don't know whether this is right, but it's the best I can come up with on short notice and I like it. Unfortunately (speaking here as a textbook writer) I don't think it's going to be a timely example very long, because we'll soon all be using our phones for wireless and the hotels won't be able to charge for it, just as they can no longer charge us for phone calls.
On another note — sorry for the extended absence. I'm very busy on what I think is a pretty exciting (and semi-secret) project. But I'm hoping to pop in here a little more frequently from now on.