Edited to Add: These problems are fixed now! The electronic versions are correct. They are still advertised as November 2007 editions, but they are in fact the May 2012 edition. You can now trust the links at http://www.TheBigQuestions.com/buy .
________________________________________________________________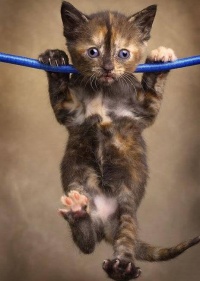 Today (May 1) was the official publication date for the all-new revised edition of The Armchair Economist. (Read the preface here.) Unfortunately, we had a major communication screw-up and purchasers of the electronic editions (Kindle, Nook, etc.) are still receiving the 1993 edition (which is labeled the "2007 edition" because that's when it was converted to an e-book). This will be fixed in a day or so. I'll post to let you know when it's safe to buy.
Meanwhile, if you've recently purchased an electronic Armchair Economist, I encourage you to return it, wait just a day or two till you see the announcement that all systems are go, and then buy it all over again.
I cannot begin to tell you how sorry I am about this. There is at least one very particular head I'd like to see roll.
Thanks for bearing with the glitch, and watch this space for the big announcement that all systems are go.
Click here to comment or read others' comments.