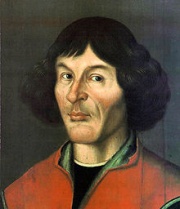 In The Big Questions, I argued that math is all there is: The Universe we live in is a mathematical object and is no more or less "real" than any other mathematical object. Thus, for example, the Godel universe, where time moves in circles, so that everything eventually returns to the time and place where it started, is as real as our own — though far, far, less complicated, because it contains, for example, no sentient beings). (Though on the other hand, it's entirely plausible that there exists a Godel-like Universe that does contain sentient beings, and the existence of such a Universe can, in principle, be settled by purely mathematical inquiry.)
Obviously, I can't prove this, but I've tried to explain why it strikes me as far more plausible than any of the alternatives. It all comes down to Ockham's Razor. I know these mathematical Universes exist (pick up any issue of any theoretical physics journal and chances are you'll find a couple described in detail), and it seems ontologically extravagant to suggest that some enjoy a different kind of existence than others. In other words, the notion of "physical reality" is exactly the sort of unnecessary baggage that Ockham's razor wants to cut away.
People do seem to want to believe that the Universe we inhabit is somehow "special", which is why I believe they've invented the unnecessary concept of "physical reality" to distinguish it from all the others. But the history of science has not been kind to viewpoints that cast human habitats as special. People used to think that the earth occupied a special place in the Universe; Copernicus (crying "Give up your Ptolemy! Rise up and follow me!") rejected that notion in what can be seen as a slick application of Ockham's Razor. Nowadays, people are tempted to think that the Universe we occupy has a special status in the zoo of mathematical Universes; but as good Ockhamized Copernicans, we should resist that temptation.
The reason I bring all this up right now is that MIT Professor Scott Aaronson recently had a truly fabulous blog post where he applied the Ockham/Copernicus analogy not (as I have) to the mathematial Universe but to the many-worlds interpretation of quantum mechanics, according to which everything that can happen (according to the laws of quantum mechanics) does happen. A cat sits in a chamber where an atom might or might not emit a radioactive particle that triggers the release of a cat-killing poison. Does the cat live or die? According to the many-worlds interpretation (speaking non-technically and hence a bit imprecisely, but well within the spirit of things), the Universe splits in two, one with a live cat and one with a dead cat. And you, dear reader, split in two along with the Universe, one of you finding the cat dead and the other finding it alive.
(It's important to recognize that in the view I'm espousing, the entire ensemble predicated by the many-worlds view is just one of the vast array of mathematical universes out there.)
What's great about Scott's post is that he makes an extremely persuasive case for accepting the many-worlds interpretation on Ockham/Copernicus grounds — and then criticizes and ultimately rejects his own argument. I find both his original argument and his criticism-and-rejection extremely compelling. But here's the thing: When I copy his arguments over, replacing many-worlds with the mathematical Universe, it seems to me that his original argument survives, but his criticism-and-rejection no longer makes sense.
So I think that Scott's blog post, while he intended no such thing, gives an excellent argument for throwing the notion of "physical reality" onto the ash heap of history.
Here, according to Scott, is one reason why the Copernicus analogy does not work well for many-worlds:
The second way I'd say the MWI/Copernicus analogy breaks down arises from a closer examination of one of the MWIers' favorite notions: that of "parochial-ness." Why, exactly, do people say that putting the earth at the center of creation is "parochial"—given that relativity assures us that we can put it there, if we want, with perfect mathematical consistency? I think the answer is: because once you understand the Copernican system, it's obvious that the only thing that could possibly make it natural to place the earth at the center, is the accident of happening to live on the earth. If you could fly a spaceship far above the plane of the solar system, and watch the tiny earth circling the sun alongside Mercury, Venus, and the sun's other tiny satellites, the geocentric theory would seem as arbitrary to you as holding Cheez-Its to be the sole aim and purpose of human civilization. Now, as a practical matter, you'll probably never fly that spaceship beyond the solar system. But that's irrelevant: firstly, because you can very easily imagine flying the spaceship, and secondly, because there's no in-principle obstacle to your descendants doing it for real.

Now let's compare to the situation with MWI. Consider the belief that "our" universe is more real than all the other MWI branches. If you want to describe that belief as "parochial," then from which standpoint is it parochial? The standpoint of some hypothetical godlike being who sees the entire wavefunction of the universe? The problem is that, unlike with my solar system story, it's not at all obvious that such an observer can even exist, or that the concept of such an observer makes sense. You can't "look in on the multiverse from the outside" in the same way you can look in on the solar system from the outside, without violating the quantum-mechanical linearity on which the multiverse picture depends in the first place.
Here's how I replied in comments:
1) Just as Ockham's razor, properly interpreted, argues for dispensing with measurement as an unanalyzed primitive, it also (it seems to me) argues for dispensing with physical reality (as something distinct from mathematical reality) as an unanalyzed primitive. On this view, the many branches of MWI are just a tiny tip of the iceberg of reality. Mathematical structures exist; some mathematical strucures are sufficiently complex in the right sorts of ways that they contain self-conscious substructures; our Universe, with its many branches, is one of many such structures. To single out our universe from all the other mathematical structures, and to declare it uniquely "real", strikes me as (to adapt your words) an unmotivated perversity that mangles the simplicity of mathematics for no better reason than a parochial urge to place our own experiences at the center of reality.

2) One might adopt your anti-MWI arguments for service here, asking, e.g. "Who is the observer who in principle can take a birds-eye view and see that our own many-branched universe occupies no particular privileged place among the many other mathematical universes that we know it's possible to describe? The answer, of course, is the mathematical physicist, who has a lifetime of experience writing down different models of the universe and therefore sees something of the entire landscape. It's true that all of the math-physicists' models are far too primitive to include anything like self-conscious beings, but it's also true that your theoretical Copernican observer flies too far above the earth to see the details. Our math physicist, like your Copernican observer, glimpses a highly undetailed picture of something that is nevertheless undoubtedly there. And there is absolutely nothing in the mathematics to suggest that, e.g. the Einstein-de-Sitter universe is any more or less "real" (whatever that means) than the Godel Universe or any of a hundred other universes that we see in the literature, many of which look like extremely rough sketches of the universe we happen to inhabit.

Bottom line: Ockham's razor tells me not to add unnecessary primitives, especially (as you point out) when it's easy to imagine an observer to whom those unnecessary primitives would seem entirely arbitrary. That's an argument for the reality of the MWI branches, but it's an even better argument for ditching the unnecessary primitive of physical reality, because in that case we know who the key observer is. And this has the nice side effect of relieving us from having to ask why the Universe exists in the first place. Mathematical objects exist; the Universe is a mathematical object; therefore the Universe exists. Of course this leaves the question of why mathematical objects exist, but I think I'll stop here for now.
I'll give Scott the last word; he replied to my comment here.