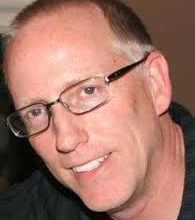 Throughout this election season, Scott Adams (the Dilbert guy) has been right when I (and a whole lot of others) have been wrong. On his blog, Adams kept patiently explaining why Donald Trump would be a strong contender, while I and a great many others believed (or maybe just hoped and therefore believed we believed?) that Trump was a flash in the pan. Each of the many times that Trump seemed to take himself out of contention, Adams predicted he'd survive and even thrive — and each time, Adams was right.
Now, however, Adams has turned his attention from Trump's merits as a candidate (where Adams seems to have had a great deal of insight) to Trump's merits as a potential president. And here, despite all his past successes, I am quite sure that Adams has outrun his expertise. Policy analysis and political analysis are, after all, two very different things.
From Adams's most recent blog post:
My current tax rate is about half of my income when you add up all of the various taxes. I don't have many deductions. Clinton proposes an estate tax that would take about half of what is left. In effect, Clinton wants my tax rate to be around 75% for every dollar I earn today. That level of taxation would make me feel like a government employee.
First of all, 75% is probably a considerable underestimate; it fails to account for the fact that Adams's income is already being taxed three or four times, once when he first earns it, again as it throws off a stream of interest, dividends, and/or capital gains, and again as corporate taxes are taken out before he even sees those dividends and capital gains. Not to mention sales and property taxes.
And second of all, yes, some taxes are worse than others and the estate tax, with its associated incentives for rich people to overconsume, is among the worst.
But Adams is fooling himself if he thinks his taxes would be substantially lower under Trump. Ultimately, our tax burden is determined entirely by the amount the government spends. The more they spend, the more they must tax. The taxation can be briefly deferred through borrowing, but ultimately those debts come due and taxes — either on Scott Adams or on the heirs he's looking out for — must rise.
And here's the thing: Trump has given us no reason to think he'd spend any less than Clinton would. When you ask him what he wants to cut, his standard answer is "waste, fraud and abuse". Unless you interpret the words "waste" and "abuse" to mean something like "everything done by the departments of Commerce, Labor, Agriculture, Energy and Health" — and it's quite clear from context that Trump means no such thing — you're not going to make a dent in spending. If you make no dent in spending, you can make no dent in taxes. So unfortunately, Scott Adams, you and I are all going to be government employees for a long time, no matter who wins.
Moreover, Trump is calling for a huge additional tax burden on top of all this, namely a system of tariffs that is designed to increase prices of consumer goods by up to 40%. Some of the revenue from those tariffs will make it possible to lower other taxes, but you'll still be paying just as much overall, and via a tax that's likely to be even less efficient than estate taxation, which means that the burden (after accounting for changes in consumption patterns, etc.) will be even greater.
Here's Adams again:
Ironically, we have the two "worst" candidates of all time, according to their favorability ratings. But those two worst candidates have given us two of the best (clearest) choices we have ever had as a country….Sure, both candidates are flawed, but both have the capability to deliver on their main propositions. Clinton probably can give you a third term of Obama(ish) and Trump probably can drain at least some of the swamp.
But —- Trump has shown absolutely no interest in draining the swamp. None. The swamp is his beloved home (it's Clinton's too, of course). Trump hasn't mentioned a single significant government program that he'd kill off. He wants to expand the government's role in the economy, by dictating (to a much greater extent than currently) who you're allowed to trade with, who you can hire, and who you can work for. He, like Clinton, wants to forcibly redirect resources to his favorite industries (in her case, renewable energy; in his case, manufacturing). This kind of governmental favoritism for one industry over another is exactly what the swamp consists of. The whole problem is the misuse of government power to control how people choose to allocate their resources and run their lives. Clinton wants more of this. So does Trump.
The good news, if you're a mainstream Democrat, is that you can't lose this election. Clinton wants bigger and more intrusive government with more spending (and hence necessarily higher taxes); so does Trump. The bad news, if you're a mainstream Republican, is that you can't win. There is no hope that either of these candidates will pursue the sorts of drain-the-swamp policies that I would like to see and that Scott Adams says he would like to see. The only question is where Adams came by the bizarre notion that things might be otherwise.