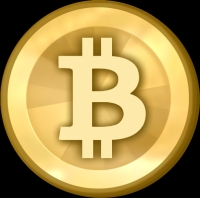 I have some questions about how money works.
I'll start by talking about Bitcoin, though my questions are more general than that.
As you are probably aware, Bitcoin is a cryptocurrency that is currently trading for US Dollars at the rate of (depending on the exact moment when you're reading this) somewhere between $15,000 and $20,000 per Bitcoin.
As you are somewhat less likely to be aware, Bitcoin Cash is another cryptocurrency that is currently trading for US dollars at the rate of something less than $2000 per Bitcoin Cash token. Despite the similar name, Bitcoin Cash is (now) entirely separate from Bitcoin. It originated in a "hard fork", where each holder of Bitcoin was given an equal amount of Bitcoin Cash for free (so if you were holding, say 50 Bitcoins, you got 50 Bitcoin Cash tokens). After the fork, the two currencies have evolved, and will continue to evolve, separately.
The technology of Bitcoin Cash is very similar to the technology of Bitcoin. It offers the same sorts of anonymity, security, and so forth. There are some reasons to believe that in the future, Bitcoin Cash will be a bit easier to trade than Bitcoin (though that is not true in the present), and there are some other technological differences between them, but I'd be surprised to learn that those differences are accounting for any substantial fraction of the price differential.
The total supplies of Bitcoins and of Bitcoin Cash are currently about equal (because of the way that Bitcoin Cash originated). In each case, the supply will gradually grow to 21 million and then stop.
Question 1: Given the near identical properties of these two currencies, how can one sell for ten times the price of the other? Perhaps the answer involves the word "bubble", but I'd be more interested in answers that assume (at least for the sake of argument) that the price of Bitcoin fairly reflects its properties as a store of value. Given that assumption, is the price differential entirely driven by the fact that Bitcoin came first? Is there that much of a first-mover advantage in this kind of game?
Question 2: Given the existence of other precious metals (e.g. platinum) what accounts for the dominance of gold as a physical store of value? (I note, for example, that when people buy gold as a store of value, they don't often hesitate out of fear that gold will be displaced by platinum in the foreseeable future.) Is this entirely driven by the fact that gold happened to come first?
Question 3: Are Questions 1 and 2 the same question? Are the dominance of Bitcoin in the digital store-of-value market and the dominance of gold in the physical store-of-value market two sides of the same coin, so to speak? Or do they require fundamentally different explanations?
Again—I'd prefer to talk specifically about first-mover advantages and to avoid debates about whether what we're seeing in the Bitcoin market is a bubble. Those are interesting debates but they're already taking place all over the web, and I don't think we need to rehash them here. If you find it impossible to adopt the assumption, even for the sake of argument, that Bitcoin is a genuine store of value, then this might not be the discussion for you.