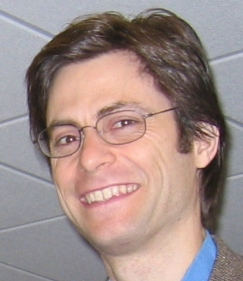 Max Tegmark is a professor of physics at MIT, a major force in the development of modern cosmology, a lively expositor, and the force behind what he calls the Mathematical Universe Hypothesis — a vision of the Universe as a purely mathematical object. Readers of The Big Questions will be aware that this is a vision I wholeheartedly embrace.
Tegmark's new book Our Mathematical Universe is really several books intertwined, including:
A brisk tour of the Universe as it's understood by mainstream cosmologists, touching on many of the major insights of the past 2000 years, beginning with how Aristarchos figured out the size of the moon, and emphasizing the extraordinary pace of recent progress. In just a few years, cosmologists have gone from arguing over whether the Universe is 10 billion or 20 billion years old to arguing over whether it's 13.7 or 13.8.