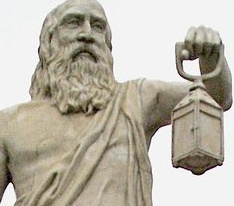 Chapter 8 of The Big Questions is called "Diogenes's Nightmare" and argues that: 1) In a world of honest truthseekers, there would be no disagreements about matters of fact; 2) In the world we inhabit, disagreements about matters of fact are ubiquitious; therefore 3) in the world we inhabit, there must be precious few honest truthseekers.
If you're looking to ferret out one of those rare creatures, your best candidate might be a man who argues with eloquence and passion against subsidies for the industry where he makes his living. Meet David Bergeron.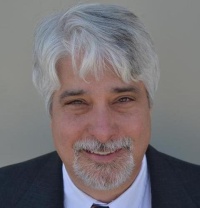 David is the founder and president of Sundanzer, which supplies solar powered refrigerators worldwide, based on technology developed by David under contract to NASA. He also really really really understands why subsidizing solar technology is a terrible idea. And when I met him last week, he impressed me so much that I invited him to make a rare guest post here at The Big Questions. So without further ado:
Solar Subsidies: Misdirecting Industry and Consumers
A Guest Post
by
David Bergeron

In a recent Economist on-line debate, the affirmative motion "This house believes that subsidizing renewable energy is a good way to wean the world off fossil fuels" was surprisingly defeated.
In his closing remarks, the moderator softened his strident opposition to the negative case, even admitting that "subsidizing renewable energy, is wasteful and perhaps inadequate to address climate-change concerns."
Beyond the Climate Debate
The debate, indeed, reopened the question whether anthropogenic greenhouse-gas forcing was a serious planetary environmental concern. But such focus short-changed what I think is the more important question for the Economist. Not only are the renewable-energy subsidies (such as for solar) wasteful and potentially insufficient, they are outright diabolical if indeed there is a looming environmental crisis.