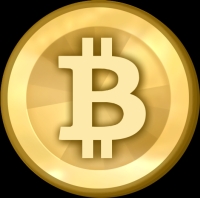 This might be one of those questions I'll eventually be embarrassed for asking, but…..
Imagine a future in which Bitcoins (or some other non-governmental currency) are widely accepted and easily substitutable for dollars, at an exchange rate of (say) $X per Bitcoin.
Then if there are M dollars and B bitcoins in circulation, the money supply (measured in dollars) is effectively M + X B .
Money demand is presumably P D, where P is the general price level and D depends on things like the volume of transactions and the payment habits of the community. (If it helps, we can write D = T/V where T is the volume of transactions and V is the velocity of money.)
Equilibrium in the money market requires that supply equals demand, so
M + X B = P D
Now M is determined by the monetary authorities; B is determined by the Bitcoin algorithm, and D, as noted above, is determined outside the money market.
That leaves me with two variables (X and P) but only one equation. What pins down the values of these variables?