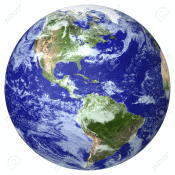 Today, in a moment of idleness and nostalgia, I tried Googling an old girlfriend I haven't seen or heard from in decades. She has a very common name, so she's hard to Google. I've tried a few times in the past, and have always failed.
Today, though, I found her. A few minor clues helped me pick her out from the dozens of others with the same name. There wasn't much. I still don't know where she lives, and I still don't know if she has a family. The one and only thing I've learned is that she was the screenwriter for two short films, both by the same director.
So of course I Googled that director. The first hit was a list of all his movies, in order of their rankings on IMDB, with cast listings for each movie. The top-billed cast member on the top-rated movie was — (drumroll!) — my son-in-law.
No, there is no conceivable connection between the ex-girlfriend, who I lost touch with when my son-in-law was something like an infant, and the son-in-law himself. No, the ex-girlfriend never lived in the city where I and the son-in-law live now, or in any other city he's lived in. Yes, I was vaguely aware that my son-in-law was involved with moviemaking as a serious hobby, and somewhat more vaguely aware that he might have done some acting as part of that hobby. That's all I've got.
Click here to comment or read others' comments.