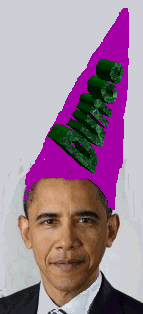 This morning I heard President Obama call for universities to lower their tuition rates so that "everybody in America can go to college".
I am virtually certain that the President is not stupid enough to think that if tuition rates fell to zero, there would magically be enough room in the colleges for everybody in America. So I've got to believe that he's purposely saying stupid things in order to appeal to stupid voters — the sort of voters, in other words, who probably don't belong in college.
To believe what the President wants you to believe, you'd have to be not just stupid but badly misinformed. At the University where I teach, we do not lack for applicants. The reason we don't have more students is not that they can't afford us; it's that we don't have room for them.