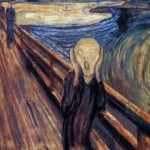 A couple of weeks ago, here at the University of Rochester, two fine student organizations—the History Council and the Finance/Economics Council—joined forces to sponsor a debate on the topic "Is Health Care a Right?". The disputants were myself and history professor Ted Brown, who graciously agreed to speak first at my request.
Over the course of the evening, I proposed a variety of mutually contradictory health care policies; my intent was not to endorse any one of them, but to demonstrate that all of them were preferable to Professor Brown's pet proposals. I cribbed some important ideas from David Goldhill's Atlantic Monthly article, and some important ideas and facts from the always insdispensable Bill Easterly. The format did not lend itself to citations or hyperlinks, but I'm glad to make amends here.
We got the whole thing on video, and I'm posting it all here. (If you prefer to read text, I've already blogged many of my thoughts on this matter.) The final segment shows the handout that Professor Brown distributed and referred to during his initial remarks.
Professor Brown's opening (length 23:11):

My response. (length 19:34):

His re-response (length 10:14):

My re-re-respnse (length 2:29):

Question period (length 30:17):

I also have a brief video of the flyer that Professor Brown distributed during his opening remarks: