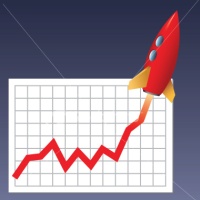 The Obama administration has its knickers all in a twist over rising health insurance premiums. As you wade through the rhetoric, here are a few things to keep in mind:
Greed does not cause rate hikes. I'm not sure why some premiums have shot up lately, but I'm quite sure that "greed" is not the answer. That's because I'm quite sure that the insurance companies are no greedier today than they were a year ago. To explain a change in prices, you've got to point to something that's changed. Greed is pretty much a constant.

So what relevant factor has recently changed? The only plausible candidates are costs, including expected future costs due to health care "reform". What costs, specifically? I wish I knew. Maybe some commenter does.

Greed, by itself, does not cause high prices either. In competitive markets, greed causes low prices as greedy companies struggle to steal each others' customers.
Monopoly causes high prices. Monopoly power, like greed, can't explain recent rate hikes because monopoly power in this market has not recently changed. But monopoly power, unlike greed, can explain permanently high prices. And there is considerable monopoly power in this market, partly because you're not allowed to shop for insurance out of state and largely because your employer does your shopping for you. The Administration has shown almost no stomach for combatting this problem.

Instead, their position is something very like this: "We can't help ourselves from misusing our power to prop up this terrible monopoly, so give us the power to control it." Kind of like the alcoholic who needs you to buy him a drink to steady his nerves before he drives home tonight. Don't let him snow you.

Profits do not raise costs. The administration wants you to believe that we could lower the cost of insurance by limiting the profits of insurers. That's bad economics, bad accounting and bad arithmetic.

Imagine a hypothetical insurance company that forgoes profits in order to keep down premiums. That insurance company, just like any other, needs capital to operate—but it can't attract investors, because it has nothing to attract them with. So where does the capital come from? It's got to come from taxpayers—taxpayers who fork over money that could otherwise be earning income in retirement accounts. And that forgone income is a fullfledged cost.

So yes, a publicly run insurance company could choose to earn $12 billion less in profit and return that saving to us in lower premiums—but only by taxing us enough and reducing our savings enough so we collectively earn $12 billion less in interest, dividends and capital gains.

By analogy, that same public insurance company could hypothetically require 10,000 clerical workers to put in 40 hours a week at zero pay. Would that reduce the cost of insurance? Surely not. It would reduce the premiums, but not the cost. Instead, it shifts the cost to those 10,000 workers, who, I'm sure, would tell you quite forcefully that the cost to them is considerable.

Capital and labor are costly. Those costs are quite literally unavoidable. They can be shifted around but they can't be eliminated. Lowering wages does not lower costs; it just shifts them on to the backs of the conscripted workers. Lowering profits does not lower costs; it just shifts them on to the backs of the conscripted investors, for which read "taxpayers".

[These arguments apply to ordinary profits. If you think that profits in the insurance industry are excessive, then we're back to the issue of monopoly power, which is the only plausible source of consistently excessive profits. Keep in mind too that a single years' profits are the wrong way to measure excess; all industries have good years and bad years.]

Choices must be made. Adminstration spokesperson Robert Gibbs said the other day that you shouldn't have to choose between having more health care and having more housing. Note well that when he says that's a choice you shouldn't have to make, what he means is that it's a choice you shouldn't get to make. He wants to make it for you.