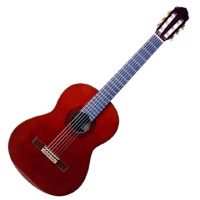 What is the most beautiful folk song you've ever heard?
Herewith I offer a list of 25 of my top candidates, with links to brief audio clips. For this purpose, I am defining a "folk song" to be something that would likely be filed in the "folk" section of a Barnes and Noble music department.
Note that the criterion is "most beautiful", not "favorite", though of course there's quite a large overlap between the two.
I am aware that my choices might be colored by the circumstances in which I first heard these songs as well as by their intrinsic merit. I also acknowledge, without a shred of embarrassment, that some might consider the overall tenor of this list to be shockingly lowbrow. Nevertheless, I believe every song on this list to be stunningly beautiful in its way.
Do tell me what I've overlooked.
Changes, written and performed by Phil Ochs.
Dona Dona, by Aaron Zeitlin and Sholom Secunda. The version linked to here is sung by Joan Baez, who spells it "Donna Donna".
I Remember Loving You, by Luigi del Puppo and Tino Chumlovich, though often misattributed to Utah Phillips. Sung by Fred Holstein on this magnificent CD. (I am intentionally not linking to the highly inferior Tom Paxton cover.)
I Think It's Going to Rain Today by Randy Newman. Sung by Judy Collins.
Jamaica Farewell by Lord Burgess, incorporating traditional melodies. Sung by Harry Belafonte.
Loch Lomond, traditional. Sung by Paul Robeson.
Danny Boy, traditional. Sung by Paul Robeson. There are of course many beautiful recordings of this song. The tune, called "Londonderry Air", predates the lyrics. On the Robeson recording, the song is called "Londonderry Air".
Moishele My Friend, an English translation of Moishele, Main Fraint, by Mordechai Gebirtig. There are many beautiful recordings of this song in Yiddish (the one linked to here is by Leo Fuld), but as far as I know this is the only recorded English translation. The performers are Eclectricity (Willy Schwarz, Miriam Sturm and Robert Lucas); I believe, but am not sure, that the translation is due to Schwarz.
My Father, written and performed by Judy Collins.
Nancy Spain, by Barney Rush. The link is to a lovely recording by Cu Chulainn, though there are many lovely recordings of this song, including Fred Holstein's.
Nevada Jane, by Utah Phillips. I'm not sure which I love more, the Fred Holstein cover I've just linked to (from the Fred Holstein Collection) or the Bonnie Koloc cover (from the Remembering Fred CD). I've intentionally not linked to the original Utah Phillips recording, which is far less beautiful.
One For The Money. I have a vague sense that this was written by Woody Guthrie, though I'm not sure why I think this, and at least one web site says it was Travis Edmonson. Be that as it may, I was in love with this song decades before I'd ever heard of Fred Holstein, and when I was compiling this list, which is already quite Holstein-heavy, I was surprised to learn that he'd recorded it—and that like several other songs on this list it's on the Holstein Collection CD. I'm not thrilled with this version (I'd really prefer to dispense with the singalong aspect) but can't find a better one. The only alternative I'm aware of is a rather unfortunate effort by the Highwaymen, which Amazon seems to have mislabeled as "Chanson de Chagrin".
Raisin Pie, written and performed by the magnificent Diane Taraz.
Rhymes and Reasons, written by John Denver and performed by Mary Travers.
Shoes That Fit Like Sand, written and performed by Diane Taraz. This is the title track from her first CD, which is a treasure from beginning to end.
Silver The Moon, another masterpiece written and performed by Diane Taraz.
Simple Gifts/Lord of the Dance. "Simple Gifts" is a Shaker hymn written by Elder Joseph Brackett. "Lord of the Dance" is a much later hymn written by Sydney Carter, to a very similar tune. This recording by Bill Crofut and Benjamin Luxon interweaves both songs. (Follow the link and skip down to the last track. Though all the other tracks are good too.)
Spanish Is The Loving Tongue, by Charles Badger Clark, performed by Judy Collins.
Streets of London, written and performed by Ralph McTell—though the Fred Holstein cover is even better.
The Dutchman, by Michael Smith. I never make it through this one without an emotional crisis. There have been many beautiful recordings of this heart-wrenching song, by Anne Hills, Liam Clancy and others. The one I've linked to here is by Steve Goodman, who recorded this song several times. This is the good one.
The Garden Song, by David Mallett. Performed by Tommy Makem and Liam Clancy.
The Last Thing On My Mind, by Tom Paxton. Performed by Joan Baez.
There But for Fortune, by Phil Ochs. Performed by Joan Baez. I like the original Phil Ochs recording too.
The Rose by Amanda McBroom. Performed by Bette Midler.
Today by Randy Sparks. This version is performed by John Denver. Why did Peter, Paul and Mary never cover this one? The most beautiful version I've ever heard was by (of all people) Dick Smothers, but I can't seem to track down a copy.