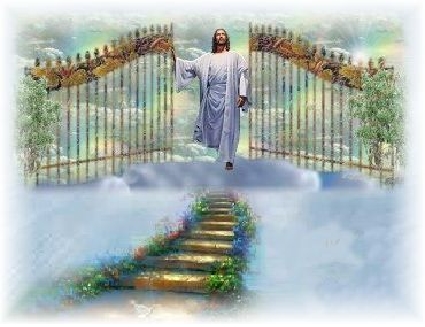 There are roughly 30 million self-professed fundamentalist Christians in the United States. How many of them really believe what they say they do? New evidence suggests that the number is somewhere around 100. Either that or fundamentalism breeds exceptional callousness toward ones' pets:
Many people in the U.S.—perhaps 20 million to 40 million—believe there will be a Second Coming in their lifetimes, followed by the Rapture. In this event, they say, the righteous will be spirited away to a better place while the godless remain on Earth. But what will become of all the pets?

Bart Centre, 61, a retired retail executive in New Hampshire, says many people are troubled by this question, and he wants to help. He started a service called Eternal Earth-Bound Pets that promises to rescue and care for animals left behind by the saved.

Promoted on the Web as "the next best thing to pet salvation in a Post Rapture World," the service has attracted more than 100 clients, who pay $110 for a 10-year contract ($15 for each additional pet.) If the Rapture happens in that time, the pets left behind will have homes—with atheists. Centre has set up a national network of godless humans to carry out the mission. "If you love your pets, I can't understand how you could not consider this," he says.
Here is the full article by Mike Di Paola, writing in Business Week.
Edited to add: I shouldn't have said 30 million fundamentalist Christians; I should have said (at least according to the Business Week article) 30 million who expect the Second Coming and the Rapture in their lifetimes.