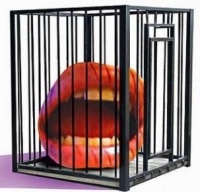 On June 25, 2010, Professor Joseph Weiler, editor of the European Journal of International Law, will stand trial in a French criminal court for running a mildly negative book review on a journal-associated website.
The book in question is The Trial Proceedings of the International Criminal Court by the Israeli law professor Dr. Karin N. Calvo-Goller. According to the reviewer the main part of the book "simply restates the…relevant parts of the ICC Statute." This rehashing, he adds, is particularly unproductive since a large part of the volume consists of a reprint of the Statute itself.
The author, Dr. Calvo-Goller, disagrees, and has instigated a case of criminal libel against the editor, Professor Weiler. According to Dr. Calvo-Goller:
[The] review…contains false factual statements which the author of the review, a professor of criminal law, could not reasonably believe to be true. Professor Weigend's review is libellous. It may cause harm to my professional reputation and academic promotion.
Dr. Calvo-Goller also contends that the review is an insult to those who took the time to read and comment on earlier drafts of her book. And she notes that the very same book received a positive review from Judge Kai Ambos, who, she pointedly observes, she has never met.
Dr. Calvo-Goller (who is, after all a law professor) concedes in a letter to Professor Weiler that she is aware of the extent of freedom of expression under the First Amendment to the Constitution of the United States. (Professor Weiler teaches at NYU, well within the boundaries of that country.) However, she notes, "the extent of that freedom ends where its exercise damages the reputation of an individual."
Professor Weiler responded at great length to Dr. Calvo-Goller's letter, and to a follow-up letter, defending the good faith and integrity of the reviewer, rejecting the notion that a critical book review constitutes an insult to advance readers, observing that it is not uncommon for a single book to receive both negative and positive reviews, and suggesting that the question of what constitutes a "rehash" might be a matter at least partly of opinion and not of clearcut fact. He invited Dr. Calvo-Goller to respond on the website and passed on her objections to the original reviewer with an invitation to read them and modify his review, an invitation which was not accepted. A year later, Professor Weiler was summoned to appear before a French Examining Judge, and his criminal trial was set for June 25.
Professor Weiler has invited letters of indignation and support to be sent to EJIL.academicfreedom@gmail.com, preferably via attachments on letterhead indicating your affiliation. He has also requested scanned or digital copies of book reviews which are at least as critical as the one in question so as to illustrate that this kind of thing happens all the time.
Tomorrow, I'll tell you about the book review I'm about to scan.