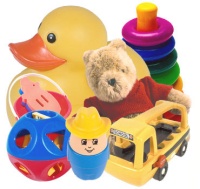 Paul Krugman is at it again, casting aspersions on everyone who opposes extended unemployment benefits while offering absolutely no positive argument for those benefits. Let me explain what would count, to an economist, as a positive argument.
There's no question that extending benefits would be good for the currently unemployed, and no question that it would be bad for those who are called on to foot the bill. Economists usually deal with that kind of conflict by asking what policy you'd prefer if you had amnesia, and and didn't know your own employment status. (You can read a lot more about this approach to policy analysis in Chapter 16 of The Big Questions.) The amnesiac is an impartial judge who is forced to care about everyone, because he/she might be anyone.
To translate this philosophical position into concrete policy choices, we have to figure out what the amnesiac wants. Fortunately, we have a lot of experience observing amnesiacs, or at least their equivalents. When you buy health insurance, you don't know how much medical care you're going to need; when you accept a sales job, you don't know how you'll perform; when you buy a share of stock, you don't know whether it will go up or down. So you're making choices in the dark, much like an amnesiac who doesn't know his own health status, or his own salesmanship skills, or how his own portfolio is doing. By observing those choices, we can estimate how real amnesiacs are likely to behave.
By the industry standards of economics, to justify further unemployment benefits, you've got to at least to attempt to argue that an amnesiac would favor them. And you do this not by posturing a la Krugman, but by computing.
Now that's not an easy business. You need to make educated guesses about a lot of things an amnesiac might care about, like: What's the chance of becoming unemployed? How costly is unemployment? What utility function do people maximize? How much do people discount the future? How much deadweight loss (i.e. lost production due to disincentive effects) is caused by taxation? Different economists might make different guesses, and so get different answers. But at that point we can at least pinpoint the locus of our disagreements and try to get better estimates in the areas where we differ.
To show you how that kind of thing might work, I've just written down a (warning: technical!) toy model where I invented answers to the key questions, did some computations, and concluded that our amnesiac would oppose further benefits. (Honest, I didn't know in advance what answer I would get.) These computations prove nothing, because at least some of my invented answers surely have nothing to do with reality. But my point is that if you're claiming as an economist to support further benefits, then it's your job to do the hard work of writing down a more realistic model and show me how the numbers work out. As far as I've seen, neither Krugman nor any of his ilk have even tried to do that.
Edited to add: Joe Walsh of the University of Alabama writes to tell me there are arithmetic mistakes in my account of the toy model. For those who want to understand the model, a very good exercise would be to work through it, correcting all the arithmetic mistakes.
Edited further: It was an overstatement to say that my pdf file contains arithmetic errors. In fact all it contains is a typo. In the first displayed equation, c-50 should be just c. After making that correction, all of the follow-up math is right. Thanks to reader A.J. Lenze for checking this.