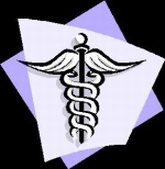 A man goes to the doctor, gets a prescription for a headache medicine, and dies the next day. It's known that 60% of those who receive these prescriptions actually fill them and take the medicine. It's also been established by investigators that if the man took the medicine, then there's a 90% chance it killed him. What's the probability that he took the medicine and it killed him?
The answer might depend on your auxiliary assumptions, but there is a particularly simple and natural set of auxiliary assumptions that leads to a nice clean answer. And no, that answer is not 54%. (Nor would 54% be an easy answer to defend under any reasonable assumptions I can think of.)
EDIT: I had written here For extra clarity, the phrase "the medicine killed him" should be interpreted to mean that if he hadn't taken the medicine, he wouldn't have died. . This seems to be confusing some readers, and I briefly posted an edit here saying to ignore it — but it actually is what I meant to say all along.
Hat tip deferred till the next posting to discourage googling.