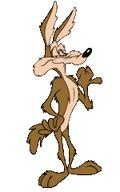 I want to build a large addition to my house. The town limits my above-ground square footage to the point where all I can build is a relatively small addition.
But underground square footage doesn't count! So I toyed with the idea of building a 3/4-acre basement under my 3/4-acre yard.
This turns out to be rather expensive.
Therefore, I used my brain.
My new plan is to completely bury my existing house under an enormous mound of dirt, declare the whole thing a basement, and build a new house on top of it, with an internal staircase going down into the old house. The new construction can then be quite large, since I'm starting from zero above-ground square feet. A system of periscopes will preserve the views from the new "basement" windows.
This has got to be far cheaper than fresh underground construction. Dirt is notoriously cheap. That's where the expression "dirt cheap" comes from.
Unfortunately, my wife has expressed some resistance to this plan, as she often does when I solve problems without her input. I'll be grateful for suggestions toward helping her appreciate the brilliance of the idea, and, for that matter, any tweaks or improvements you can suggest.