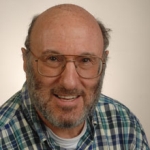 The righteously irrepressible Walter Block has made it his mission to defend the undefendable, but there are limits. Chattel slavery, for example, will get no defense from Walter, and he recently explained why: The central problem with slavery is that you can't walk away from it. If it were voluntary, it wouldn't be so bad. In Walter's words:
The slaves could not quit. They were forced to 'associate' with their masters when they would have vastly preferred not to do so. Otherwise, slavery wasn't so bad. You could pick cotton, sing songs, be fed nice gruel, etc. The only real problem was that this relationship was compulsory.
A group of Walter's colleagues at Loyola university (who, for brevity, I will henceforth refer to as "the gang of angry yahoos") appears to concur:
Traders in human flesh kidnapped men, women and children from the interior of the African continent and marched them in stocks to the coast. Snatched from their families, these individuals awaited an unknown but decidedly terrible future. Often for as long as three months enslaved people sailed west, shackled and mired in the feces, urine, blood and vomit of the other wretched souls on the boat….The violation of human dignity, the radical exploitation of people's labor, the brutal violence that slaveholders utilized to maintain power, the disenfranchisement of American citizens, the destruction of familial bonds, the pervasive sexual assault and the systematic attempts to dehumanize an entire race all mark slavery as an intellectually, economically, politically and socially condemnable institution no matter how, where, or when it is practiced.
So everybody's on the same side, here, right? Surely nobody believes the slaves were voluntarily snatched from their families, shackled and mired in waste, sexually assaulted and all the rest. All the bad stuff was involuntary and — this being the whole point — was possible only because it was involuntary. That's a concept with broad applicability. One could, for example, say the same about Auschwitz. Nobody would have much minded the torture and the gas chambers if there had been an opt-out provision. And this is a useful observation, if one is attempting to argue that involuntary associations are the root of much evil.
Nevertheless — that is, even though they agree with him — the yahoos go on to denounce Walter's words as "untrue and offensive" — and to call for his condemnation and censure — because — well, as far as I can tell, because a certain kind of person just loves getting high on the euphoria of outrage, though God knows there are enough real outrages in the world that it's hard to see why people feel like they've got to manufacture them.
Enter Father Kevin Wildes, the president of Loyola University —- you know, the guy who's supposed to have his faculty's back — to publish this astonishing response:
Dr. Block made two claims, one empirical and one conceptual, that are simply wrong. First, he made the claim that chattel slavery "was not so bad." "Bad" is a comparative measure that, like every comparison, is understood in a contrast set. My initial question was where is the evidence? Dr. Block makes an assertion but gives no evidence for his assertion.

His second claim is an example of a fundamental logical mistake. In peaking of discriminatory lunch counters, Dr. Block makes the mistake of assuming that because of the Civil Rights legislation people would be compelled to associate with others against their will. The Civil Rights legislation did no such thing.

What the Civil Rights legislation did was prevent places like Woolworth's from excluding people because of their race. No one was forced to sit at the lunch counter. The law simply made clear that people could not be excluded from the lunch counter because of their race.

If these remarks were made in a paper for my class, I would return the paper with a failing grade. This is hardly critical thinking. Rather it is a position filled with assertions, without argument or evidence, to gain attention.
My lord. Where to begin? Let's skip right by the irony of a Catholic priest admonishing us to reject claims made with inadequate evidence, and get right to the meat of this:
1) Father Wildes opposes "slavery enforced against someone's free will". Professor Block says: "The real problem with slavery was that it was compulsory". If Father Wildes really wanted to reinforce his own point, I wonder why he failed to quote Professor Block with approval.
2) Professor Block says that, except for its compulsory nature, chattel slavery was "not so bad". Father Wildes calls this "an empirical claim". Well, that's one reading. Another reading is that it's a principled claim, namely an instance of the principle that nothing is so bad as long as you can walk away from it. In fact, given the context, this would seem to be the obvious reading. Why did Father Wildes choose the reading that is both less likely and less charitable?
3) For the sake of argument, though, let's suppose that Professor Block's claim was meant to be empirical — i.e. a claim that the material conditions of chattel slavery were, by the standards of the time, not so bad. That is indeed an empirical claim. Father Wildes says this claim is "simply wrong". That's also an empirical claim. Father Wildes considers it reprehensible that Professor Block would make an empirical claim without citing evidence. In the course of doing so, Father Wildes makes an equally strong empirical claim, without citing evidence. You don't need years of Jesuit training to see the problem here.
(Side note: Surely there were in fact slaves who were treated well — except of course for the involuntary part — and slaves who were treated abominably. If you're interested in what sorts of treatment were most common in various times and locations, the place to start is Time on the Cross and the critical literature that it spawned. It has occurred to me to wonder whether Father Wildes, for all his professed certainty about this empirical question, has bothered to peruse that literature.)
4) I am dismayed by Father Wildes's blindness to the clear analogy between being forced to work someone else's land and being forced to serve someone else's lunch. (Are these exactly the same thing? Of course not. That's why the word "analogy" was invented.) But of course we all have our blind spots. On the other hand, a lot of us went into academia precisely because we like having our eyes opened. We are in fact particularly delighted when our eyes are opened by our students. Blindness is easy to forgive. Proud and defiant blindness — blindness coupled with an announcement that one has no interest in seeing things in any other way — is quite another thing. And malicious blindness — the sort of blindness that would punish a student with a failing grade for daring to point to an obvious truth that Father Wildes happens to have overlooked — is a most distressing thing indeed. One wonders why a man with such deep-seated hostility to careful thought, and particularly to careful thought on the part of his students, chose an academic career in the first place.