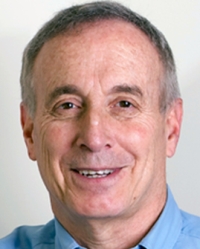 Larry Kotlikoff is probably the smartest, the most honest and the most thoughtful person ever to run for President of the United States. His platform is well worth a read. The latter part is crammed with carefully considered policy proposals. I'd be very happy to see his tax and health care reforms adopted wholesale. I might vote for him.
That said, I'm annoyed by some of the rhetoric in the early part of the platform document, and I've attached some of my quibbles below. (These quibbles stop, arbitrarily, at the end of Kotlikoff's chapter 4, which is not meant to imply that I have no further quibbles.) In a few cases, I've expressed these quibbles harshly. Let me, then, make this perfectly clear up front: I am sure that Kotlikoff has thought about some of this stuff harder than I have. Nevertheless, here's some of what bugs me:
Page 32: Average weekly take-home pay, expressed in today's dollars, was $770 in 1966. It's $720 today. That's 50 years of cumulative negative real (inflation-adjusted) wage growth.
Well, first of all, this depends a lot on how you do your inflation-adjusting. Today, $30 a month or so will buy you more access to information, or more allergy relief, or more entertainment options, than you could have bought for a million times that much in 1966. Following a cancer diagnosis, what's the cost of an extra year of life today compared to what it was in 1966? And to bring all this home: Would Larry Kotlikoff rather live in 1966 on what he calls the equivalent of today's $770 a week, or in 2016 on $720 a week? I think he's smart enough to choose the latter. If so, his inflation adjustment has got to be wrong.
Also, part of the reason for today's allegedly low take-home pay is that we're paying for a lot of government services we didn't get in 1966. You can question whether those services are overpriced, but if you're comparing living standards, you've still got to count them.
But most importantly, why focus on wages in the first place? Our lifestyles depend on our incomes, not on any single component of our incomes.
Real median family income has risen by only 10 percent over the past 30 years. Moreover, this increase is due to households working harder and longer, since they aren't earning more per hour. Extra work can take many forms – more hours per day, more days per week, fewer or shorter vacations, second jobs, becoming a two-earner couple, postponing retirement and other work adjustments needed to keep up with the ever-rising bills.
This seems to fly in the face of much published research showing enormous increases in leisure hours over the past few decades, with most of those gains skewed toward the lower end of the income scale. See here for example.
Page 34: Inequality is alive and well in America….Even worse, inequality is on the rise.
This one gets my hackles up. "Even worse" seems to imply that we currently have too much inequality. Too much relative to what, and how does Kotlikoff know? When someone tells you we've got too much or too little of something, it's always incumbent on him to explain how he'd recognize the right amount when he saw it. To simply declare something "too big" without even saying what that means is a cheap rhetorical trick and usually a sign that someone's deliberately trying to pull the wool over your eyes.
Page 35: The college-wage premium has increased 75 percent since the mid-sixties. Today's college grads earn twice what those with only a high school diploma receive. This speaks to the loss of our middle class.
What's driving that college-wage premium? Has the social value of a college education increased, either because of changing technology in the outside world or changing technology on campus? Or is signaling for some reason on the rise? Or something else? Without addressing this question it is quite impossible to know — or even to discuss — whether this increased premium is a good thing or a bad thing. Skipping over that key step strikes me as another cheap rhetorical trick.
Page 35: Economic models in which smart machines compete directly with labor, which is increasingly the case, have one strong prediction – a decline in labor's share of national income
Again, this is stated as if it's self-evidently problematic, but it's not. I'm guessing that most Americans would welcome a day in which less of their income came from labor and more from the ownership of smart machines.
Pages 36-37: Legal immigration is also fueling a veritable population explosion. Unless we reduce legal immigration, our population will rise by one-third – over 100 million people – in just 45 years. That's the current population of the Philippines. Most of these additional people will locate in the nation's major cities. Driving in our major cities at peak hours is already a major challenge. With one-third more people, driving in our major cities may be like driving in Manila – an experience I don't recommend.
…
I've talked to many people about this issue. Most argue that the country has plenty of space, that the Midwest has been emptying out and that the country could easily accommodate twice the number of annual immigrants. My fear is that what happens when other countries have experienced rapid population growth will happen here. People will move primarily into existing urban areas that are already highly congested.
What this overlooks is that the current residents of those existing urban areas, if they don't like the additional congestion, are free to move to the Midwest. Are such moves costless? Of course not. Might they be a whole lot less costly than staying in a highly congested place? Quite possibly — and an honest cost-benefit analysis should account for that. In today's America, all congestion is voluntary.
Page 41: the government has also played a major role in discouraging employment and lowering wages by confronting small businesses with the massive red tape I discussed above and large businesses with rates of corporate taxation that are far higher than in other developed countries. Yes, corporate tax collections are very low due to myriad loopholes. But our corporate income tax, while collecting precious little revenue is, nonetheless, producing huge incentives for companies to operate outside the U.S. Another job killer is our long-standing decision to have our employers oversee our healthcare, saving and financial investment decisions via the healthcare and retirement plans they provide. Our employers are not our friends, they are not our parents, and they are not our government. They should not be deciding what healthcare we receive, how much we can save on a tax-sheltered basis, how and with whom we invest our savings and, thanks to these decisions, what we pay in taxes. The business of America's businesses should be just that, business.
Hear, hear.