Pictured above is the Harvard-educated professor with twin reputations for brilliance and abrasiveness whose destructive rampage has shocked the nation. After a promising early career, the professor's behavior had recently turned erratic and antisocial, including complicity in the takeover of a major manufacturing firm and conspiracy to take over an entire industry comprising approximately 15% of the economy. The professor is also suspected in the expropriation and squandering of hundreds of billions of taxpayers' dollars. Old friends and admirers are shocked and saddened.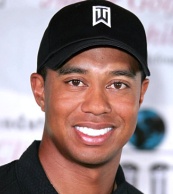 The other big news story of the week was Tiger Woods's apology, which merited a full two pages in the weekend edition of the Wall Street Journal. I was going to blog my thoughts on this, but my friend Nathan Mehl has said exactly what I wanted to say, and said it so much more brilliantly than I could possibly have said it myself, that I'm going to send you over there instead.
Click here to comment.