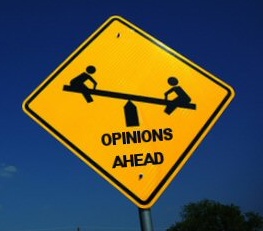 Mario Rizzo has a post on why he gives small tips to cab drivers and Brad DeLong concludes that Rizzo is a liar, a cheat and a psychopath-in-the-making.
You'd never know it from DeLong's selective summary, but Rizzo's post is dense with interesting (if elementary) economics. A key point is that when you think you're tipping a New York cab driver, you're really tipping the medallion owner. (A medallion is a license to drive a cab; medallions are in fixed supply and currently trade for a price of about three quarters of a million dollars. Your driver is probably leasing his medallion from its owner.) If we all started tipping, say, an extra $2 per ride, then medallion owners would demand another $2 per ride in rental fares—effectively claiming all the additional tips for themselves. (Click here for a slightly longer explanation.)
Likewise, Professor Rizzo and others like him can make life harder for cab drivers in the short run, but not for long. Eventually, low tippers force medallion owners to accept lower rental fees, so that drivers are made whole again. (In brief: With tipping down, some cabbies are disheartened and unwilling to continue driving unless rental fees come down; medallion owners must comply or lose their rental income altogether.) So in the very short run, he's hurting cab drivers but in the longer run he's hurting medallion owners and striking a blow for what he considers a desirable change in social norms.
Personally, I don't mind tipping but I found a lot to chew on in Professor Rizzo's post. DeLong, true to form, ignored the content and jeered like a third grade bully. Most sadly, whenever he indulges this habit, DeLong sacrifices a chance to teach a little economics. Fortunately, the web is a big place and there are plenty of alternatives for readers who care about ideas.