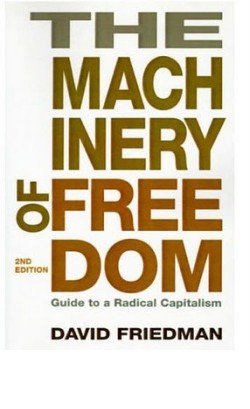 David D. Friedman's The Machinery of Freedom, a classic of libertarian thought, has long been out of print and hard to find. (Well, it's easy to find, actually. But hard to find for less than about a hundred bucks.) It is therefore a very good thing that David's gotten his publisher's permission to post the entire book on the World Wide Web, for free.
What does David get out of this? Well first, of course, he wants you to read his book. But second, he's about to start preparing a third edition and welcomes reader feedback. If you post your comments here, I'll make sure he sees them.
Click here to comment or read others' comments.