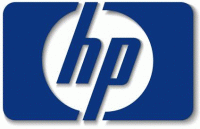 How important is it to hire the best person for the job?
Here's a data point: On Friday, Hewlett Packard's CEO Mark Hurd resigned unexpectedly — and pretty much instantly the value of HP stock dropped by about $10 billion. If we assume Hurd would otherwise have been around for another 10 years or so, that means shareholders think his departure will cost the company about a billion dollars a year. Which, incidentally, makes his $30 million or so in annual compensation look like a hell of a bargain.
Now maybe some part of that $10 billion reflects expected short-term losses due to the turmoil of an unplanned transition. But even if that turmoil were to cost HP a full month of revenue (which seems like a pretty extreme assumption), that's still less than a billion — leaving over $9 billion to represent the difference between what the market expected from Hurd and what it expects from his successor.
This doesn't mean Hurd is that much better than anyone who could run HP, but it might mean he's that much better than anyone HP is likely to hire. Most of the world's best executives are already occupied. Hurd's replacement will come from the second string. So (insofar as we are reckless enough to extrapolate from this one data point), it appears that there's a huge gap between the very best and the almost-very-best. Like in baseball, where the 1000 or so major leaguers are, well, in an entirely different league from the 1000 best minor leaguers.
If this kind of gap is the norm, then there's a huge cost to diversity-for-the-sake-of-diversity in positions that require extraordinary talent. Do you really want to settle for a distant second best just so you can fill your Albanian quota?
Coincidentally, the news from HP comes just as President Obama is seeking a replacement for departing economic advisor Christy Romer. It's been reported that the President believes it's important to hire a woman.