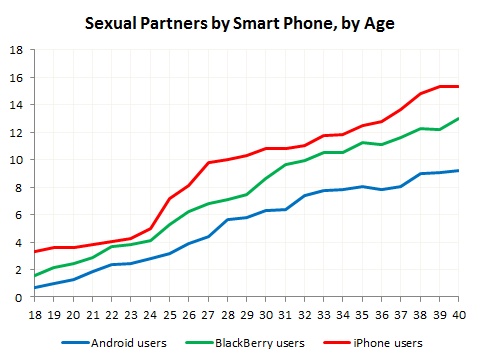 Data from 9,785 users of the dating site OKCupid reveal that iPhone users have 50% to 100% more sex partners than Android users, at every age.
This graph combines men and women, but the same pattern holds for each gender separately.
Explain this to me!
More info here (if you scroll down a couple of screens).