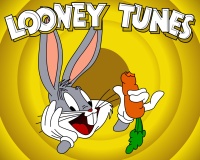 Steven Budiansky, the self-described Liberal Curmudgeon, thinks there's something wrong with the locavore movement, and says so in the New York Times. But he misses the point just as badly as the locavores themselves.
The locavores, in case you don't follow this kind of thing, are an environmentalist sect who make a moral issue out of where your food is grown — preferring that which is local to that which comes from afar. For example, as Budiansky puts it, "it is sinful in New York City to buy a tomato grown in California because of the energy spent to truck it across the country".
Ah, says Budiansky, but let's look deeper — the alternative to that California tomato might be one grown in a lavishly heated greenhouse in the Hudson Valley, and at a higher energy cost. This leads him off on a merry chase through what he calls a series of math lessons, adding up the energy costs of growing and transporting food in different locations. The implicit recommendation seems to be that when you're choosing a tomato, you should care about all the energy costs.
Well, yes. You should. You should care about all those costs. And here are some other things you should care about: How many grapes were sacrificed by growing that California tomato in a place where there might have been a vineyard? How many morning commutes are increased, and by how much, because that New York greenhouse displaces a conveniently located housing development? What useful tasks could those California workers perform if they weren't busy growing tomatoes? What about the New York workers? What alternative uses were there for the fertilizers and the farming equipment — or better yet, the resources that went into producing those fertilizers and farming equipment — in each location?
Budiansky ignores all that to focus strictly on energy consumpion. But the quality of our lives depends on a lot more than energy consumption, so Budiansky's narrow-minded computations are strictly loco.
How, then, could one ever hope to do the right computation? How can we possibly gather enough information to compare the opportunity costs of land, fertlizers, equipment, workers, transportation and energy costs (among many others) and reach a conclusion about which tomato imposes the fewest costs on our neighbors?
Well, it turns out there's actually a way to do that. You do it by looking at a single number that does an excellent job of reflecting all those costs. That number is known as the price of the tomato. When more New York land is needed for a housing development or a vineyard or a sports complex, the price of New York land goes up and the price of New York tomatos follows. When California workers are needed to build an aquarium or put out a forest fire, the price of California labor goes up, and the price of California tomatos follows.
Markets are not perfect, so the price of a tomato does not, with 100% accuracy, reflect the social cost of acquiring that tomato. But in most circumstances it comes damn close, and in virtually all circumstances it comes a lot closer than Budiansky's sort of crabbed accounting.
The other quite marvelous thing about the price is that it gives you a reason to care about all those costs. Not directly, of course — few tomato consumers stop to think about the grapes that were sacrificed for their pleasure — but indirectly, and that's just as good. The more valuable those grapes, the more you'll pay for your tomato, and the more likely you are to pause and ask yourself whether this particular tomato is really necessary.
There's only one downside to using prices as the primary indicator of social cost — everyone already accounts for them. This robs the locavores of an opportunity to flaunt their moral superiority, and Steven Budiansky of an opportunity to flaunt his math skills. Meanwhile, the rest of us go right on solving the right problem the right way.