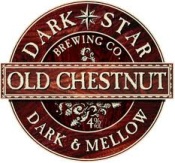 There's a certain country where everybody wants to have a son. Therefore each couple keeps having children until they have a boy; then they stop. What fraction of the population is female?
Well, of course, you can't know for sure, because, by some extraordinary coincidence, the last 100,000 families in a row might have gotten boys on the first try. But in expectation, what fraction of the population is female? In other words, if there were many such countries, what fraction would you expect to observe on average?
I first heard this problem decades ago, and so, perhaps, did you. It comes up in job interviews at places like Google. The answer they expect is simple, definitive and wrong.
And no, it's not wrong because of small discrepancies between the number of male and female births, or because of anything else that's extraneous to the spirit of the problem. It's just really wrong. The correct answer, unlike the expected one, is not simple.
So: Are you smarter than the folks at Google? What's the answer?
I'd like to include a hat tip here, but I don't want to make it too easy for you to cheat, so I'll hat tip when I give you the solution a few days from now. Unless, of course, it shows up in comments first.