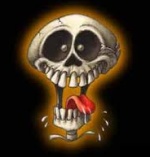 This just in: The study of physics makes people less compassionate. Data show that when cornered at a party by the inventor of a perpetual motion machine, physics majors are particularly unlikely to offer positive encouragement.
Also, the study of history leads to closed-mindedness. After taking an American history course, students become considerably less open to the idea that Millard Fillmore might have been Abraham Lincoln's vice president.
Meanwhile, the study of chemistry makes people less ambitious. Chemistry students are particularly unwilling to invest in lead-to-gold conversion kits, even when they are conveniently offered over the Internet.
Geology students are just plain nasty. Among all majors, they are the least likely to participate in coordinated meditation exercises for the prevention of earthquakes — even when the organizers estimate that hundreds of thousands of lives might be at stake.
And economics majors are so greedy that they are particularly unlikely to donate to left-wing interest groups that seek to undermine capitalism.
I made all of those up except for the last one, which I got from University of Washington Lecturer Yoram Bauman's contribution to yesterday's New York Times, where he actually (and this part I swear to God I am not making up!!!) draws the conclusion that students who have studied the merits of capitalism are among the least likely to support its detractors and then manages to conclude that this is because economics students are greedy.
What can one possibly say? Did no alternative hypothesis present itself to the editors of the New York Times? Did it not occur to them, for example, that economics courses might, you know, teach something about critical thinking? Except, of course, when those courses are taught by the likes of Yoram Bauman.