If you happen to be in the Rochester, New York area, you'll want to know that the esteemed Robin Hanson, proprietor of the endlessly fascinating Overcoming Bias blog will be delivering the Lawrence Goldberg Memorial lecture, based on his new book The Age of Em this Monday, April 18, at 7:30 PM in Dewey 1-101 on the University of Rochester campus. The general public is warmly welcome.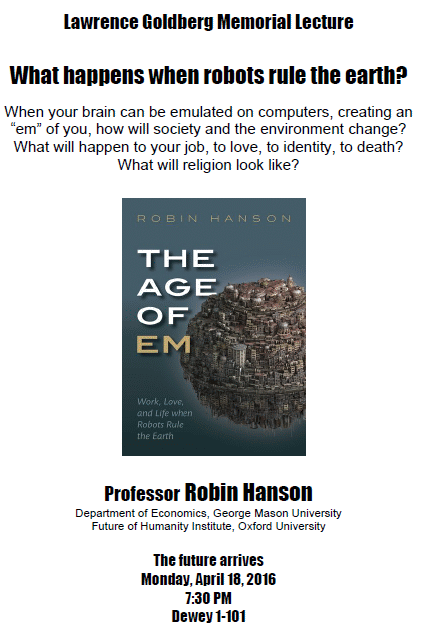 (Click poster to enlarge.)
Click here to comment or read others' comments.