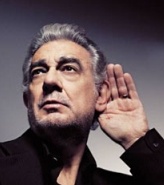 First, kudos to both Bennett Haselton and Xan, each of whom nailed yesterday's puzzle in comments. Bennett's answer has the advantage of requiring no knowledge of algebra; Xan's has the advantage of giving a (much) more precise bound on how long it takes for history to repeat itself.
Now on to something completely different:
During a belated conversation about health care policy, a colleague remarked that "of course, nobody would want to live in a world where rich people and poor people got the same kind of health care". The economists around the table all nodded in agreement and moved on to matters that were actually controversial.
It occurs to me that had there been a few non-economists at the table, someone might have objected to my colleague's matter-of-fact (and surely accurate) observation. And it occurs to me also that maybe there's a general lesson here about how economists communicate—or fail to communicate—with the world at large.
"Nobody would want to live in a world where rich people and poor people get the same quality health care." Having written about economics in popular media for over fifteen years now, I can pretty much guarantee that if you say that in print, some reader is going to interpret it as "poor people don't deserve the same quality health care as rich people do". But of course the statement says nothing of the kind. It's not about what anyone deserves; it's about the kind of world we want to live in.
Here's what the economist means: The only way poor people can have the same kind of health care as rich people is if rich people (or at least non-poor people) pay for it. But if we're going to spend that much money helping poor people, it's wildly implausible that they'd want us to spend it all on health care. They'd probably prefer a bit less health care and a little more help buying groceries.
That's what the economist is saying, but it's rarely what the non-economist hears.
Why the communications failure? Largely, I think, it's because economists, by instinct, make a rigorous distinction between two separate questions that non-economists tend to muddle together. The first question is: How much should we spend to help poor people? The second question is: How should we spend it? When economists say things like "it's crazy to give top-quality health care to poor people", we're addressing the second question; non-economists frequently assume we're addressing the first.
Another example: A few years ago, in the state of Washington, some apartment buildings were converted to public housing. The buildings were described as having "million dollar views". I was a silent witness to a conversation that went like this:
Person A: They're giving million-dollar views to people below the poverty line?!!!???!

Person B (in an aside to Person C): He's got some problem with that?
Well of course he's got a problem with that. Ask any poor person in America to choose between a million-dollar view and a million dollars cash, and I guarantee you he will take the cash. So how callous would you have to be to give that person a grand apartment instead of selling the apartment and giving him the cash?
That, I am certain, is what Person A (who had some economics training) meant. What Person B heard was something like: "Why would you want to do anything nice for poor people?"
There is, of course, lots of room for disagreement about how much we should spend to help the poor, and why. Sometimes that disagreement will be heated, and legitimately so. But often we're talking about something else entirely. It would be a good thing if economists worked a little harder to make that clear, and a good thing if everyone listened a little more carefully.