Here I have a couple of urns. The one on the left contains 70 red balls and 30 black. The one on the right contains 30 red and 70 black.
While you weren't looking, I reached into one of these urns and randomly drew out a dozen balls. As you can see, 4 of them were red and 8 were black.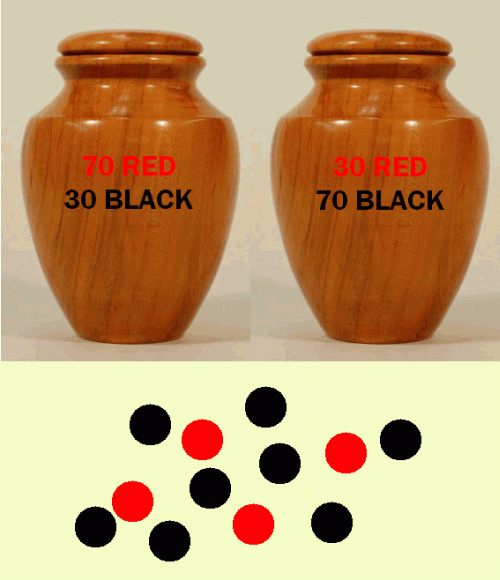 Here are three questions that I think you ought to be able to answer if you want to be in the business of assessing evidence:
If you had to guess, which urn would you guess I drew from?
What's your estimate of the odds that you're right?
Do you think you're right beyond a reasonable doubt?
Further discussion to follow later in the week. (Hat tip to Howard Raiffa, who will also figure in the upcoming discussion.)
Click here to comment or read others' comments.