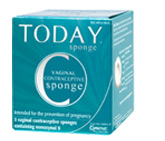 Over the last week, we've heard a lot from the people who (with a hat tip to one Joker), I now call "contraceptive sponges" — people who want others to pay for their contraception because — well, just because they don't want to pay for it themselves.
I don't think we need to take those people seriously. But others have taken the trouble to make actual arguments, both on this blog and elsewhere. Some but not all of those attempts deserve serious attention.
The worst imaginable argument — the one I have difficulty believing was ever intended seriously — is this:
It is cheaper to foot the bill for contraception than to to foot the bill for childbirth.
This is probably might be true (though I haven't seen any actual estimates of the number of childbirths prevented per dollar spent on contraceptive subsidies) but (and I am embarrassed to even have to point this out), so what? If we're going to start making choices strictly on the basis of what's cheapest, we should all stop eating.
Here's a much stronger (but still failed) attempt:
The externalities from childbirth are, on balance, negative. Therefore childbirth should be discouraged.
There are two problems here. First, it's by no means clear that the externalities from childbirth are in fact on balance negative. Second, and more fundamentally, if you're out to discourage childbirth, the best way to do it is to tax childbirth, not to subsidize contraception.
I for one am reasonably well convinced that the externalities from childbirth are on balance positive, each new child being a fellow citizen, a potential friend, potential lover, potential mate, potential collaborator, potential employer, potential employee, potential customer and potential Steve Jobs. And even if I'm wrong about that — even if the marginal child is, on balance, a drain on the world's resources — there is still an offsetting benefit to the newborn child him-or-herself, who presumably places considerable value on the gift of life.
To overcome those objections, you'd need a good economic argument that children, at the margin, are less socially valuable than I believe they are, and a good philosophical argument against including "people" who haven't yet been conceived in our social welfare calculations. (I'm very skeptical that you can provide the first, but more optimistic that you can provide the second.) But even then, what you'll be left with is an argument for taxing childbirth, not subsidizing contraception.
To discourage childbirth by subsidizing contraception is like discouraging carbon emissions by subsidizing hybrid cars — it misses the point, and thereby gets the incentives wrong at multiple margins. Once people have bought their subsidized Priuses, the subsidy does nothing to discourage overdriving, and it does little to encourage the development of alternatives to fossil fuels. A tax on burning gasoline, by contrast, gets all of those incentives right. Likewise, if you want to discourage childbirth, then a subsidy to contraception encourages people to use birth control pills, but it does nothing to discourage activities that might lead to pregnancy and it does nothing to discourage large families among people for whom the cost of birth control is not an important consideration. A tax on childbirth works at all the relevant margins.
In fact, if the people who make this argument are sincere — if they really believe that the primary goal is to staunch childbirth — then it seems very odd that that they'd ever have focused so narrowly on contraception in the first place.
A more sophisticated version of this argument came up in last week's comments:
We might not want to discourage parenthood in general, but surely we want to discourage parenthood by the sort of woman who won't use contraception unless it's subsidized.
Ideally we'd tax childbirth among that class of women, but since they're hard to identify, the best available policy is to subsidize contraception.
This one is harder to refute. The underlying assumption seems to be that these women are either very poor or very dumb and those are exactly the people we don't want reproducing. I'm not sure I buy that assumption, but it's not entirely unreasonable. On the other hand, it seems a little out of place in a discussion that started off being about the importance of supplying free contraceptives to third year law students.
A slight variant on the above runs like this:
We might not want to discourage parenthood in general, but surely we want to discourage unwanted parenthood, because unwanted babies are far less socially valuable than wanted babies.
This argument has been made with considerable eloquence by (among others) the commenter named "nobody.really" at several points in last week's thread on this subject. He points, for example, to to the work of John Donohue and Steve Levitt, linking legalized abortion to drops in violent crime sixteen years down the line.
Kudos to nobody.really. This is a good argument, and worth taking seriously.
Here's an attempt along entirely different lines:
Female birth control confers a positive externality on heterosexual men and so ought to be subsidized.
This one makes sense only insofar as the benefit to heterosexual men is truly external. It seems far more likely that, insofar as this argument works at all, birth-controlled women are in an excellent position to reap the benefits of their enhanced attractiveness to men.
If this is the road you want to travel, it makes a lot more sense to subsidize benefits that accrue to casual passersby who are not in a position to internalize the externality by picking up a dinner check. That means subsidizing cosmetics, plastic surgery and revealing clothes. The downside is that the same cosmetics that might confer benefits on passing (straight) men simultaneously confer costs on (straight) women who don't appreciate the competition. So instead of subsidizing cosmetics, it's possible we'll want to tax them.
There's a lot to sort out here. Anyone who made this argument sincerely will surely want to get right to work on that.
Finally, here's a good argument that nobody's made (at least here on The Big Questions or anyplace else I've looked):
Birth control pills are provided by monopolists, and monopolists should be subsidized.
This argument will, I trust, be crystal clear to anybody who's recently completed a Principles of Economics course, but let me fill in the details for those whose freshman years are well behind (or ahead of!) them: First, monopolies are economically inefficient because they underproduce in order to keep prices up; therefore it can be good policy to subsidize increased production. ("Good policy" here means that the benefits to consumers exceed the costs to taxpayers; this is pretty much guaranteed because the benefits of increased production have to go somewhere.) Second, subsidizing the consumer is economically equivalent to subsidizing the producer. So for goodness's sake, let's subsidize the consumers of birth control.
Another way to say this: If it costs $1 to make a package of pills that, because of monopoly power, sells for $30, then anyone who's willing to pay, say, $15, ought to get the pills (because they're willing to pay far more than the resource cost of producing those pills) but won't get them unless they're subsidized.
This is an argument which, if anyone had made it, I'd have applauded — with this caveat: It has nothing to do with birth control. Instead, it's an argument for subsidizing patented drugs in general (or better yet, for reforming the patent system).
Now you could argue that most prescription drugs are already subsidized under Medicare Part D, but that birth control pills are special because they are used primarily by people who are not yet eligible for Medicare. And you'd be right.
I am, as a general rule, skeptical about using government power to (partially) counteract the harm done by other exercises of government power (in this case, imposing subsidies to counteract the harm done by the patent system). I'd much rather attack the more fundamental problem (in this case, via patent reform). But a perfectly reasonable person could well argue that when the first best solution is not available, the second best is better than none.
Bottom line: There are both good and bad arguments for subsidizing contraception (and good and bad arguments against). From what I've seen in the past few days, the bad pro-subsidy arguments have largely crowded out the good ones. But the good ones are worth taking seriously.