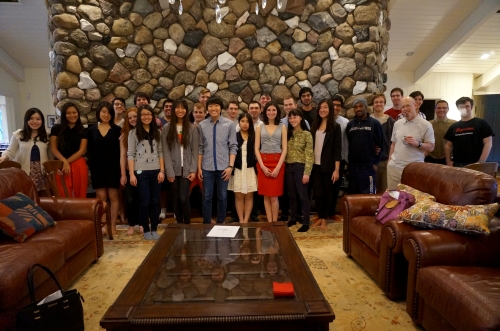 (Click picture to enlarge)
The undergraduate Finance and Economics Council here at the University of Rochester held an event at my house last week, which included pizza, informal chat with professors, a rationality test (out of 31 students, exactly one scored a perfect 5 and one scored a perfect zero), a selfie shot or two, and some time on the aerial silks, where three students were brave enough to go up in the air — and each of them accomplished more in under ten minutes than I accomplished in my first ten weeks. The evidence:
Thanks to Council president Shucen Wu for making this happen, to Zach Taylor for the video, and to everyone who participated. We should do this again.
Click here to comment or read others' comments.