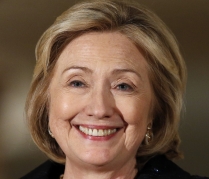 If Jeb Bush is elected president and appoints me Secretary of State, the first thing I will do is set up a private server to handle my official email correspondence. This is not because I expect to have anything to hide, but because I expect my email to be important, and I do not want my service to depend on the whims of the sorts of aggressively incompetent nincompoops who, in my experience, tend to populate the IT departments of large institutions.
The University of Rochester, where I work, provides email services to all its employees. I do not use those services. Instead, I own several Internet domains and manage my own email For all I know, the University IT center might currently be 100% nincompoop-free, but all past experience suggests that it's unlikely to stay that way very long.
Yes, I realize that one is still at the mercy of one's upstream providers. But I am here to tell you from experience that the frequency of outages and other disasters is now about 10% of what it was in the years when I was at the mercy of the IT managers.